After the last Christmas icons post, I got a request on how to do the colouring I used on them. So here we go! Hope someone finds this useful.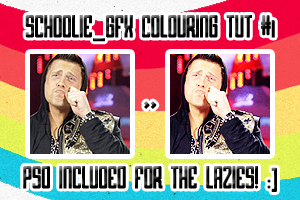 Sooooo we start off with our base. Since I'm a total perfectionist I wanted it lighter, so I duplicated the base and set it to screen at 50%



>


Okay! Time to add in some colour/depth!


>



Layer > New Adjustment Layer > Selective Colour
Chuck in these settings into Selective Colour:

Reds:
Cyan: -70
Yellow: +10

Cyans:
Cyan: -15
Magneta: +50
Yellow: +10
Black:+ 35

Whites:
Cyan: -25

Neutrals:
Magneta: +5
Yellow: -10

Blacks:
Black: +50

Now that we've added colour, we'll just add a bit of warmth.

Layer > New Adjustment Layer > Hue/Saturation



>


And put in these settings:

Saturation: +20

Hmm, I wanted a bit more contrast. So I went toooooo

Layer > New Adjustment Layer > Brightness/Contrast


>


And chucked these settings in:

Contrast: +55

And we're done!!!

DOWNLOAD THE PSD HERE!

» Comments are freaking AWEEEEEEEEEESOOOOOOOOOOOOOOOOOOME.
» If you like what you see, dont hesitate to JOIN, cause its the greatest thing ever :D

Other results: